[Di-ji-MAH-tik] – Noun: A More Intelligent Digital Marketing Strategy
Fully custom, non-proprietary digital marketing solutions to power the growth of your business.
A Results-Oriented Approach
Specialized Strategies For Powering The Growth Of Your Business
Our Focus Is To Bring The Power Of Digital Marketing To Your Business
Digimatiq Marketing is focused on six main business types, which we have found to be highly effective when paired with a properly managed digital marketing strategy.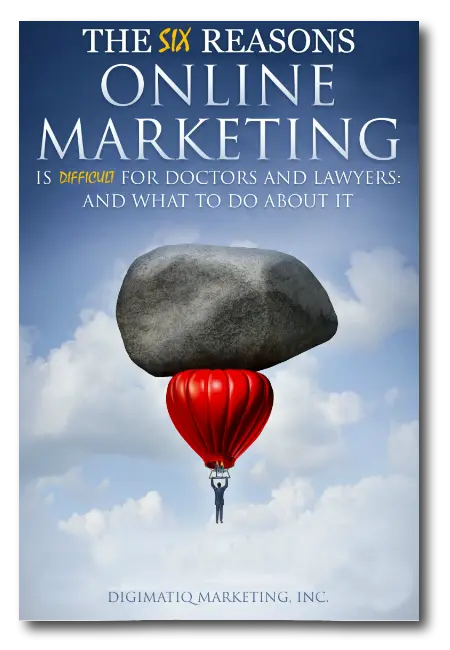 6 Reasons Online Marketing Is Difficult For Doctors & Lawyers (And What To Do About It)
Efficiency is doing things right; effectiveness is doing the right things." ― Peter Drucker, author of The Principles of Management
Doctors and lawyers with solo or small practices tend to make six overarching mistakes with respect to digital marketing that greatly increases their feeling of loss of control. Eliminate these problems and you're pretty much guaranteed more leads with less stress.